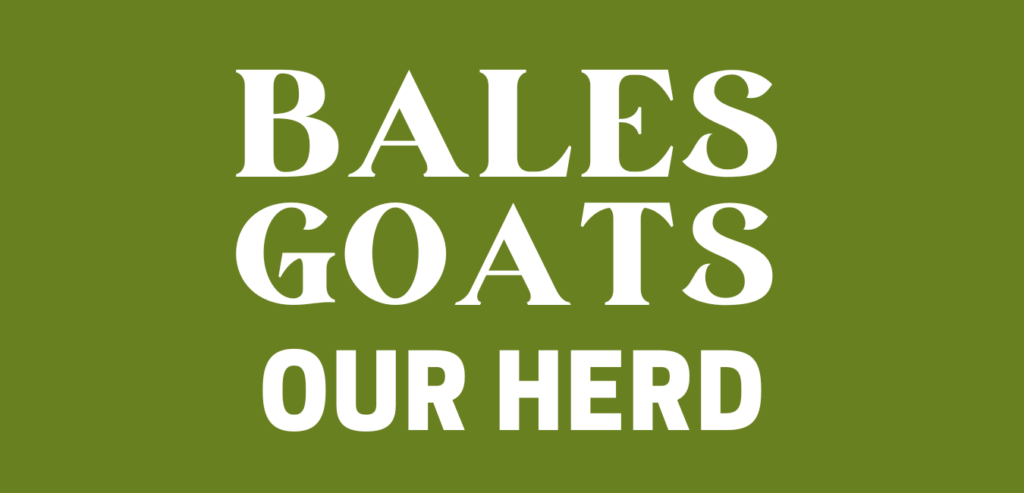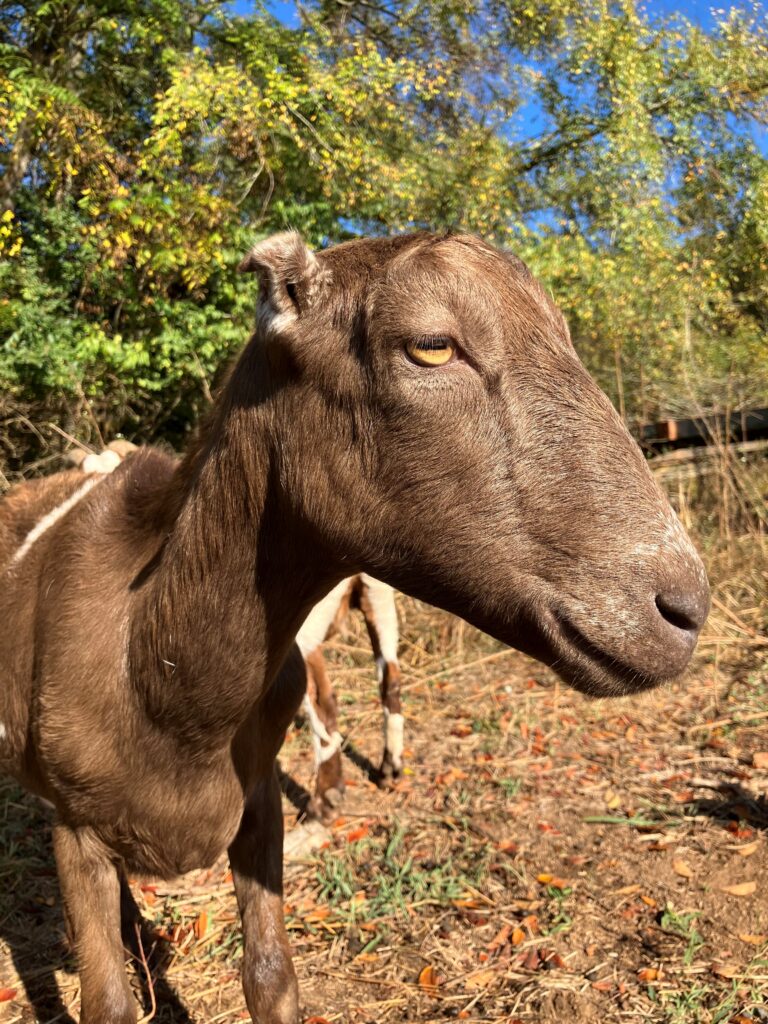 Anamchara Farm SC Primrose (doe)
Primrose, who goes by Prim, joined the Bales Goats just under a year ago in late October 2022. Prim is a primarily chocolate-colored Lamancha doe, one of our few registered does (she is registered grade 50%), and a member of our Herd One crew. Prim was also our first time dealing with Anamchara Farmstead, and we were not disappointed! Like all of the goats there, including fellow herd-mate, Katniss, Prim has an excellent temperament. She is super sweet and easy to work with, but beware if you are petting one of the other goats; She does get jealous and will happily step right between you and the others to steal your attention. Prim is also one of our smartest goats, having taught herself to open the door of the coop when she sees us approaching with feed. Thankfully, she has yet to think to do that at any other time. Like fellow Lamanchas Angel and Nanny, Prim has also proven to be a fan of backwoods brush when out on landscaping jobs.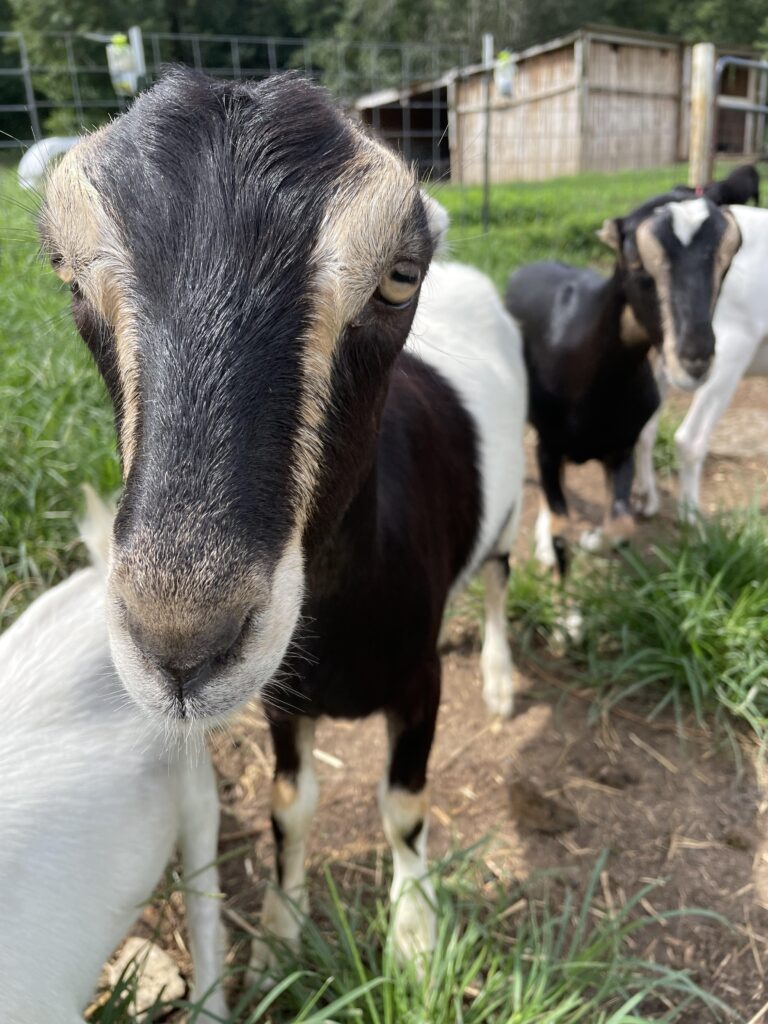 Anamchara Farm ZK Katniss (doe)
Katniss is newest member of our herd, and the second to come registered Lamancha to come from Anamchara Farmstead. Unlike Prim, she is a full Lamancha rather than registered grade Lamancha. While Katniss is new, she is easily one of the friendliest goats in the herd and is always seeking attention, coming as soon as you call her name (or anyone else's for that matter). Katniss will be a crucial player in our growing Lamancha herd and future dairy plans, as well as a member of our landscaping Herd One.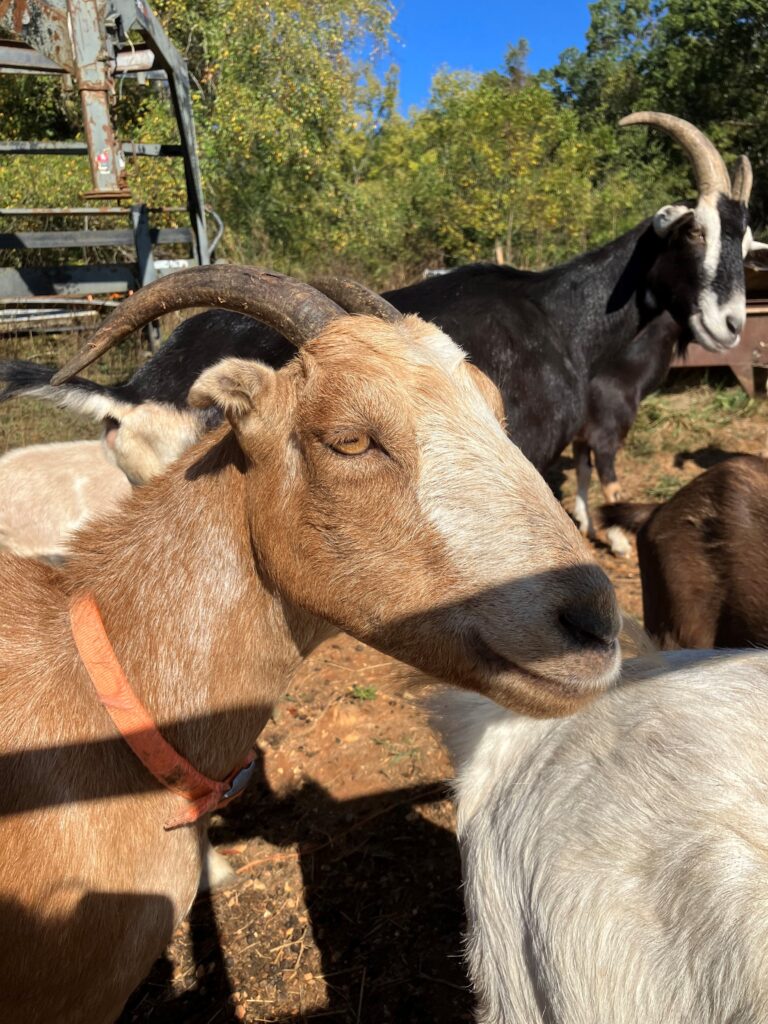 Nanny is one of the original three goats in the Bales Goats' herd, having joined our farm in the summer of 2019 as a companion for Scampers. She is a solid gold Lamancha, part of Herd One, dam to Snoopy, and soon-to-be part of our ADGA registered Lamancha herd. Nanny is undeniably the herd queen thanks to a combination of her stature, seniority in the herd, and strong-headed personality. At any given point, you can look over and see Nanny taking charge, whether that be exploring, playing, or finding the short in the fence. Wherever she leads, the rest of her group follows. Thankfully, Nanny likes to stay in the fence so her and her followers aren't really e-scapegoats. Still, Nanny is stubborn, and if I've been away for a bit, she is the first one to act stand-offish towards me… That is until I pet her and her soft-side becomes very obvious very quickly. Like fellow Lamancha Angel, Nanny prefers backwoods brush, but also has a strong taste for kudzu.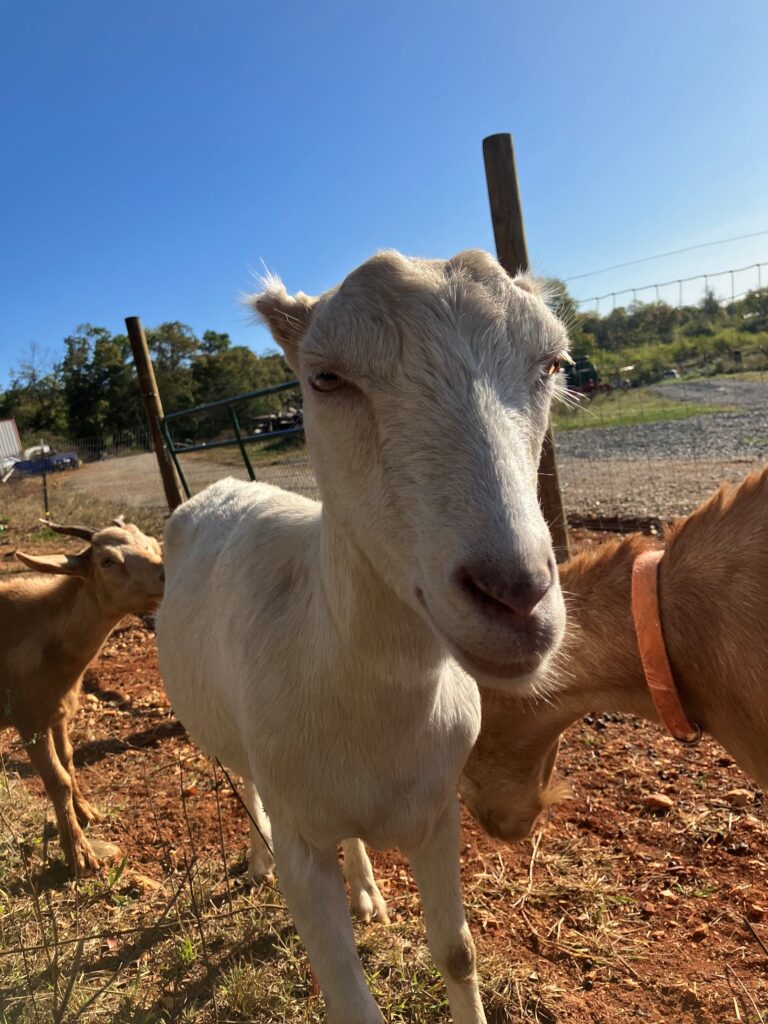 Angel has been part of the herd since early 2022. She is a solid white Lamancha with polled genetics, a part of Herd One, and part of our registered Lamancha herd. Angel might come off a little bit sassy at first, but once you start petting her, she is all for the attention! While she is sweet, she is also very mischievous like any goat, and will clear the fence to get with me when I am present at a job. Otherwise, she minds the fence well and is a big fan of more backwoods-type brush, choosing wild blackberries, honeysuckle, and poison ivy over other overgrown options.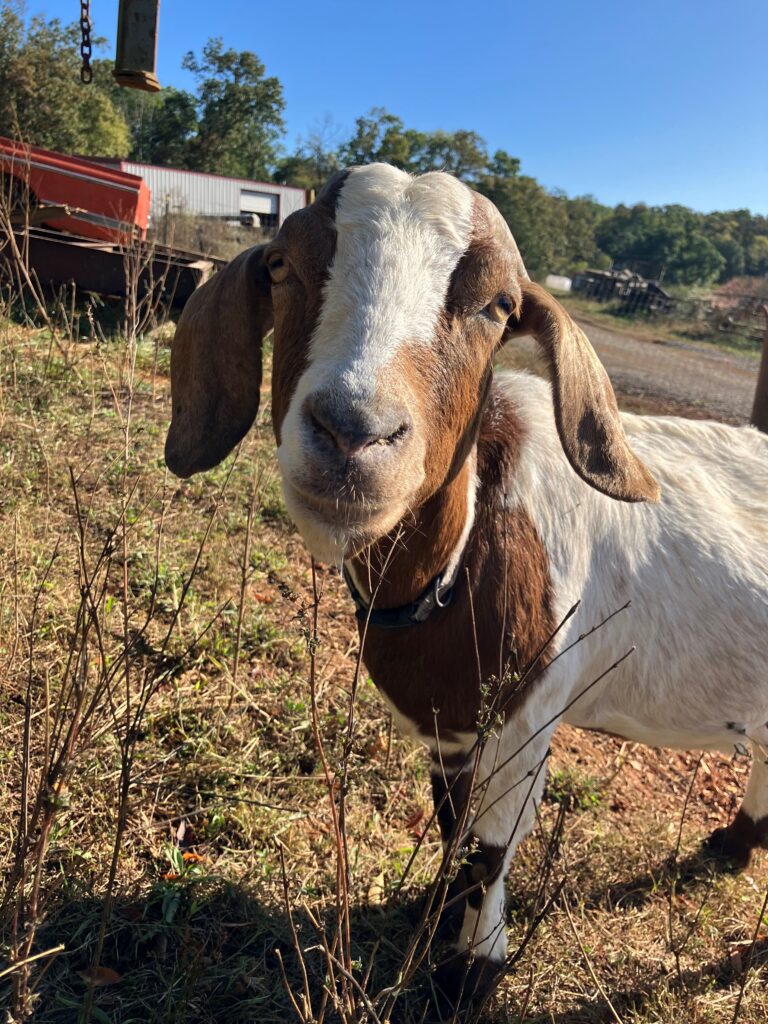 Sire: Unknown
Dam: Unknown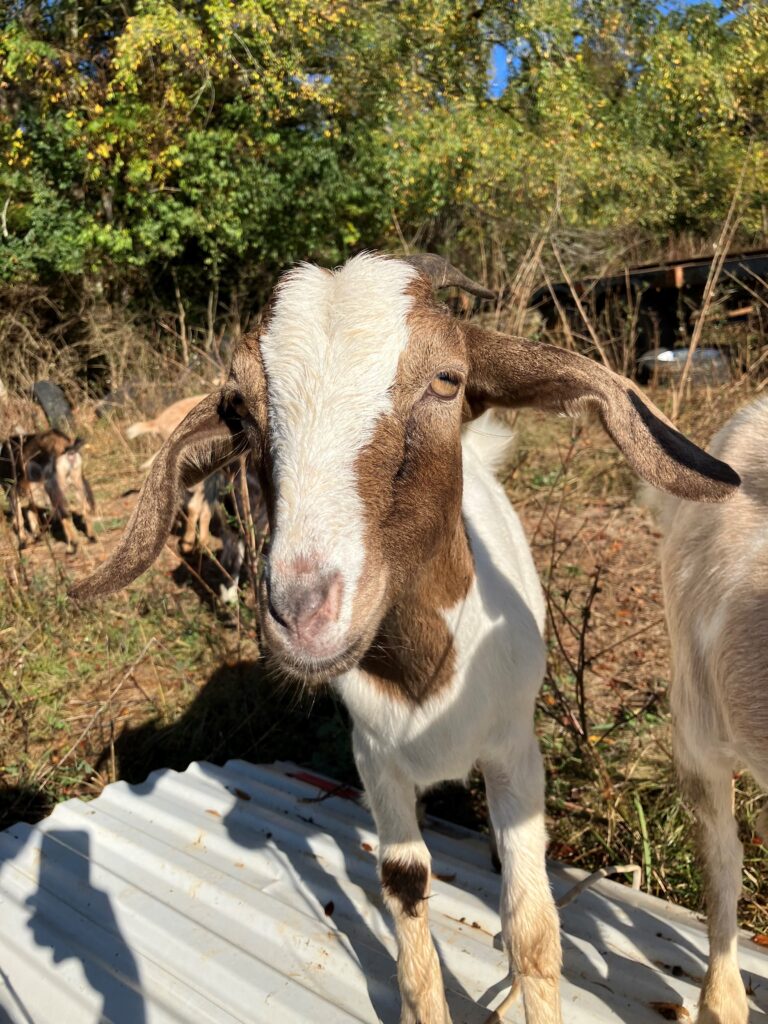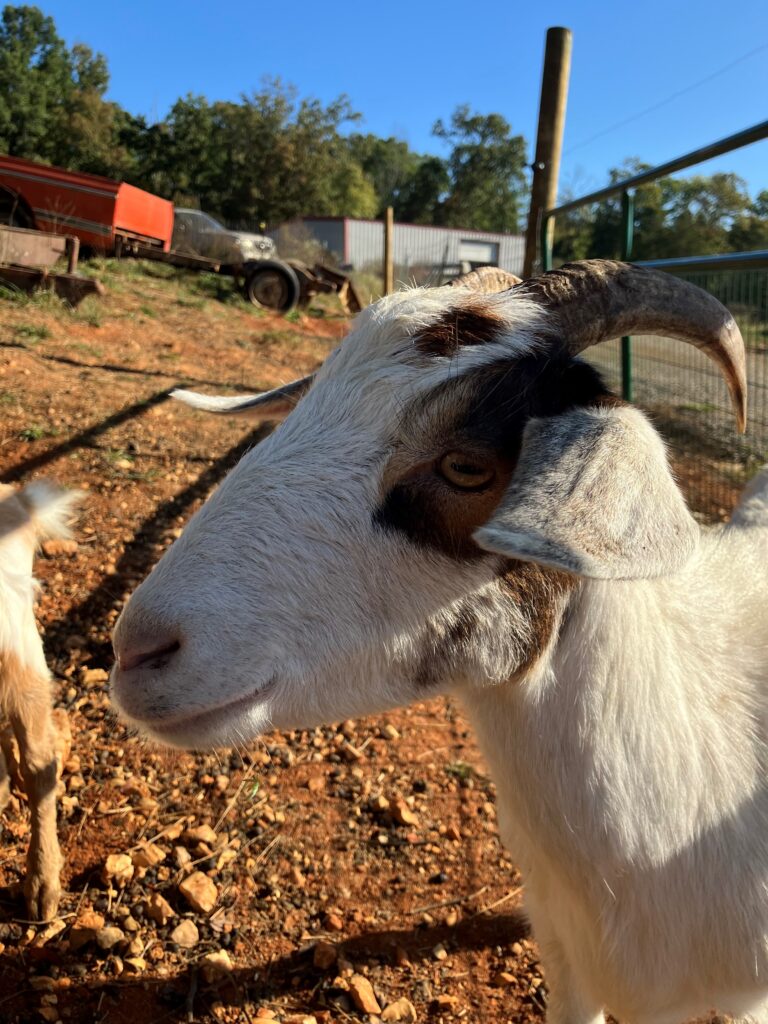 Sire: Unknown
Dam: Unknown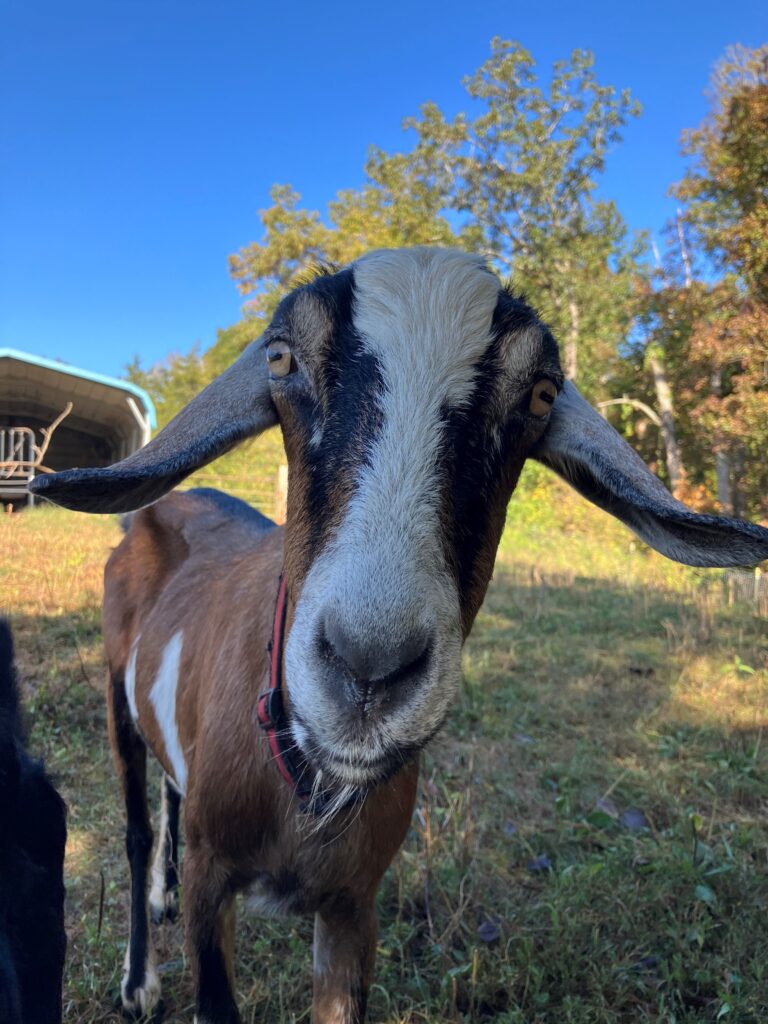 Sire: Unknown
Dam: Unknown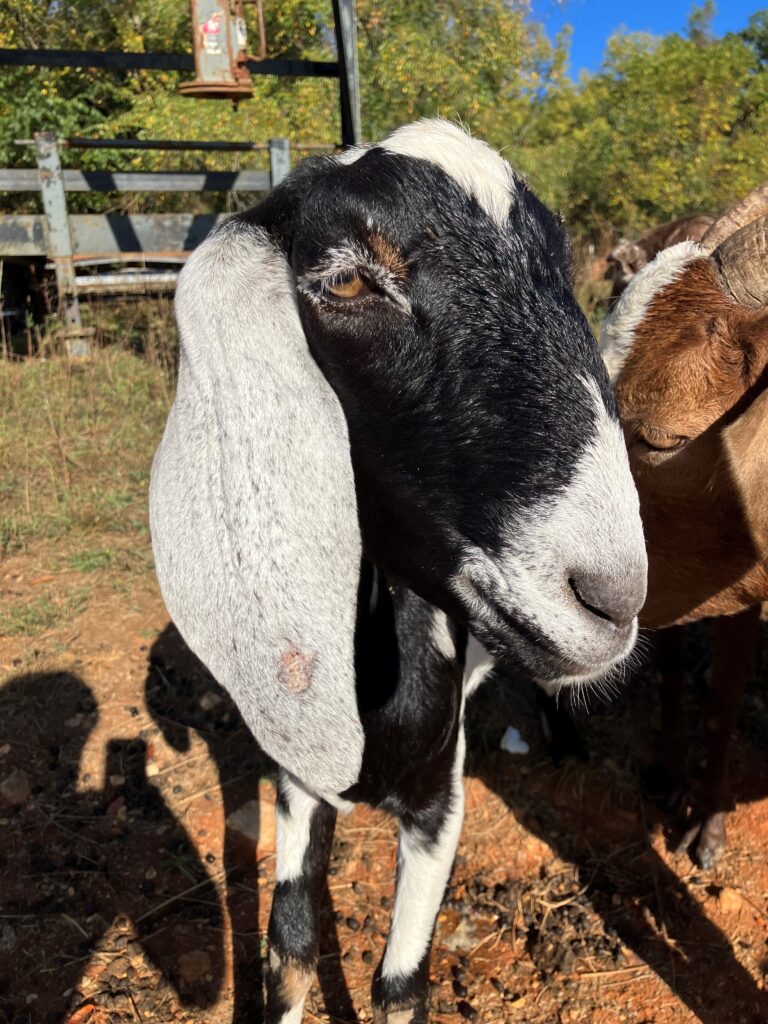 Sire: Unknown
Dam: Unknown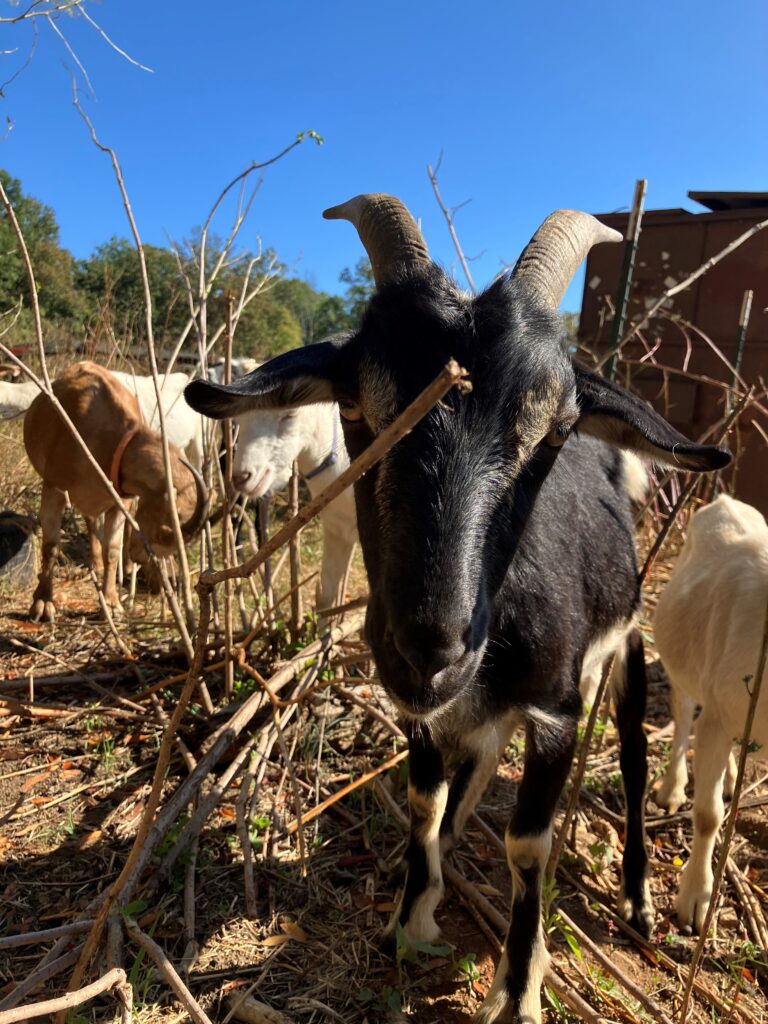 Sire: Unknown
Dam: Unknown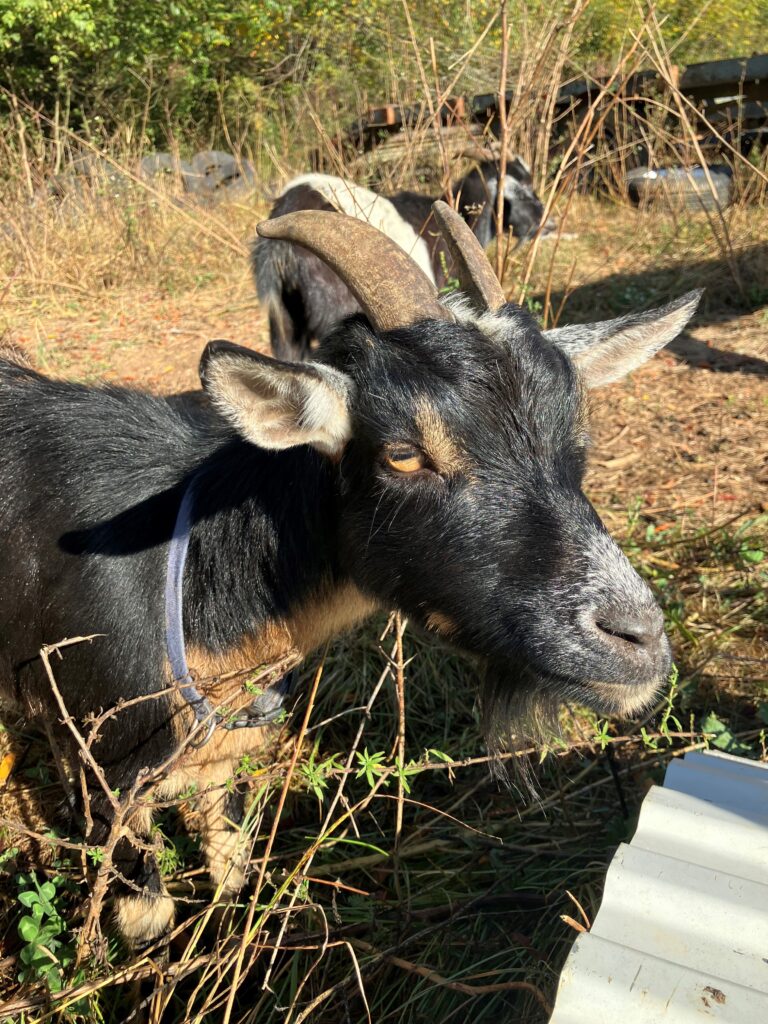 Sire: Unknown
Dam: Unknown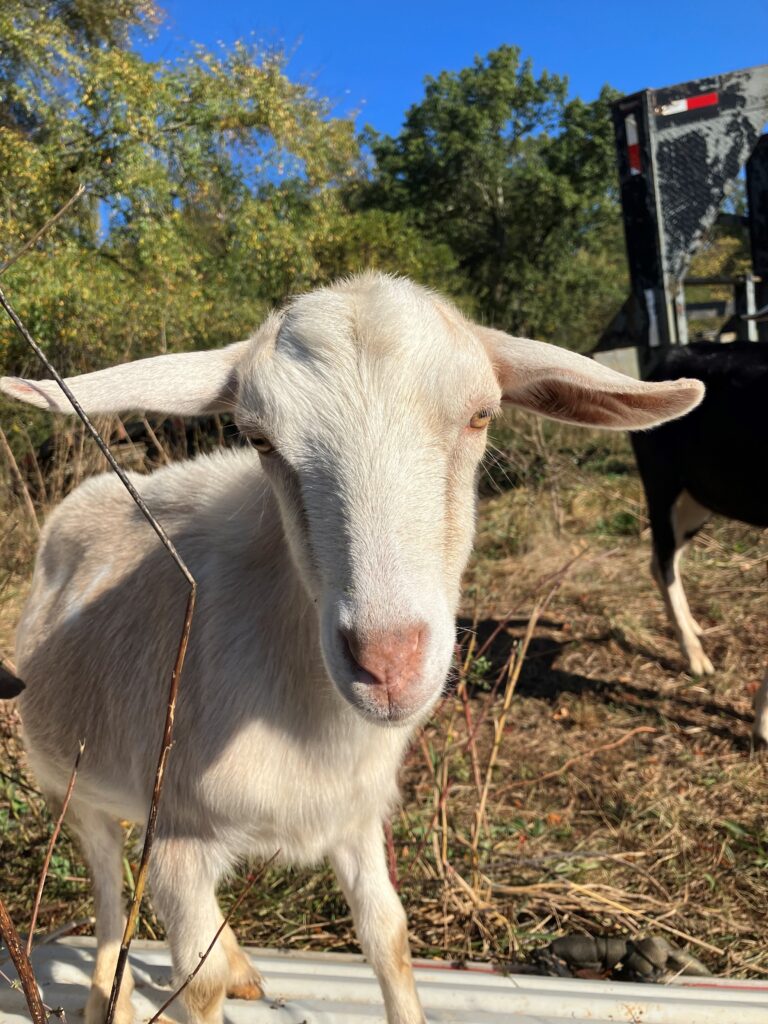 Sire: Unknown
Dam: Unknown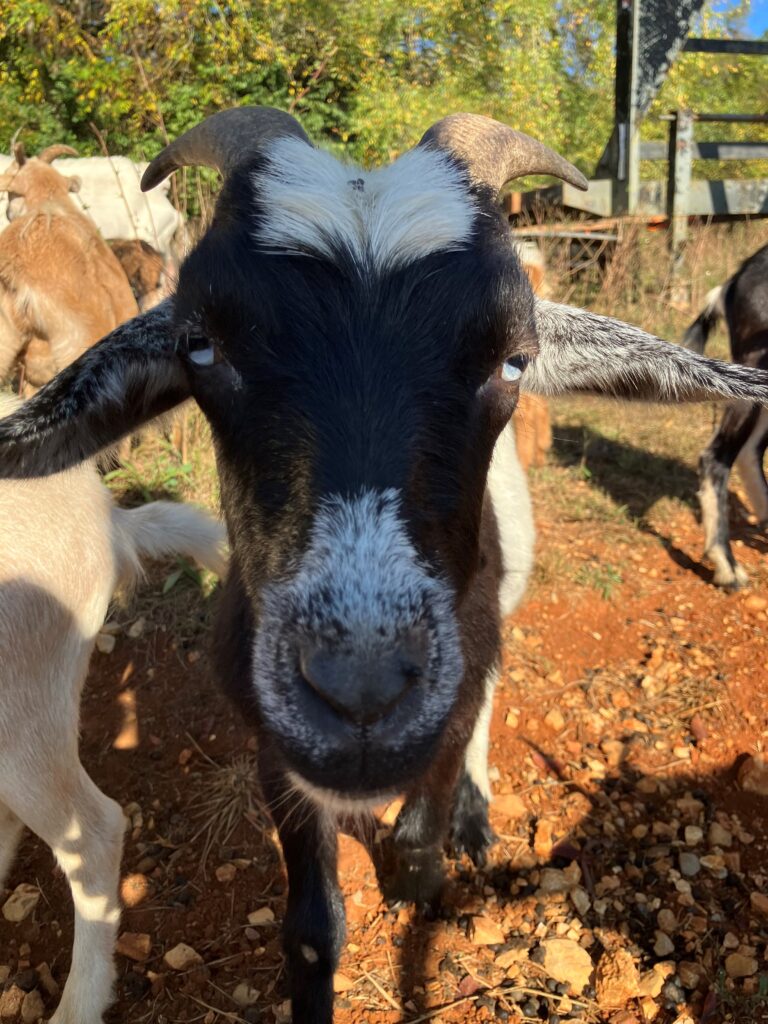 Sire: Unknown
Dam: Unknown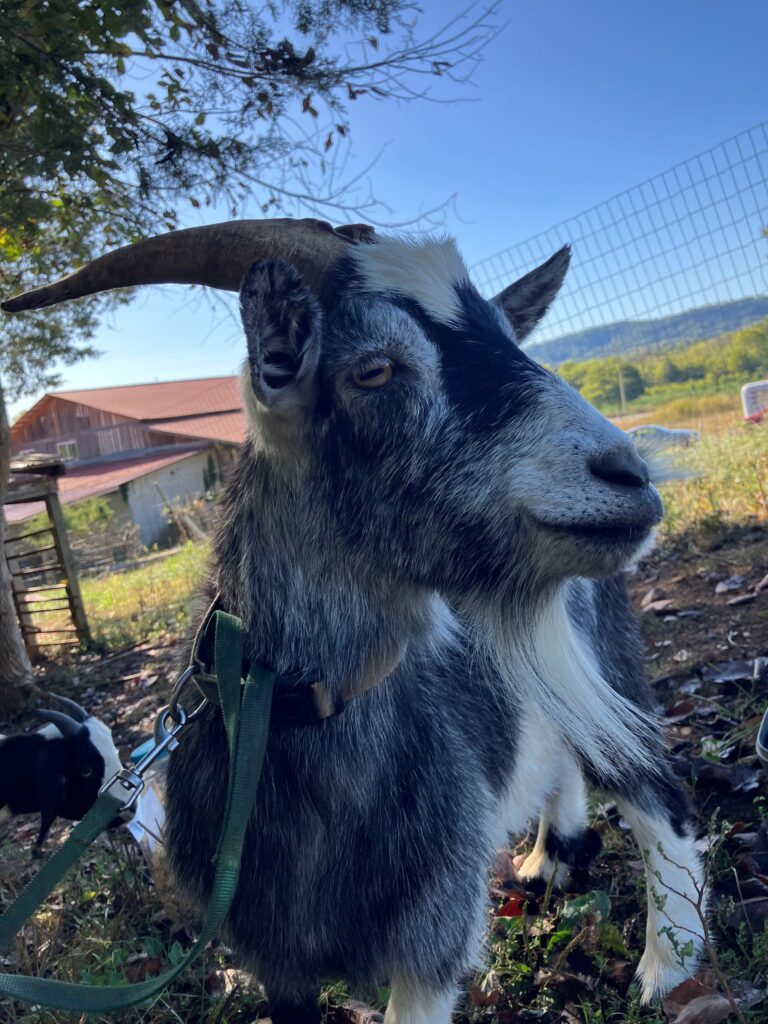 Sire: Unknown
Dam: Unknown
Sire: Unknown
Dam: Unknown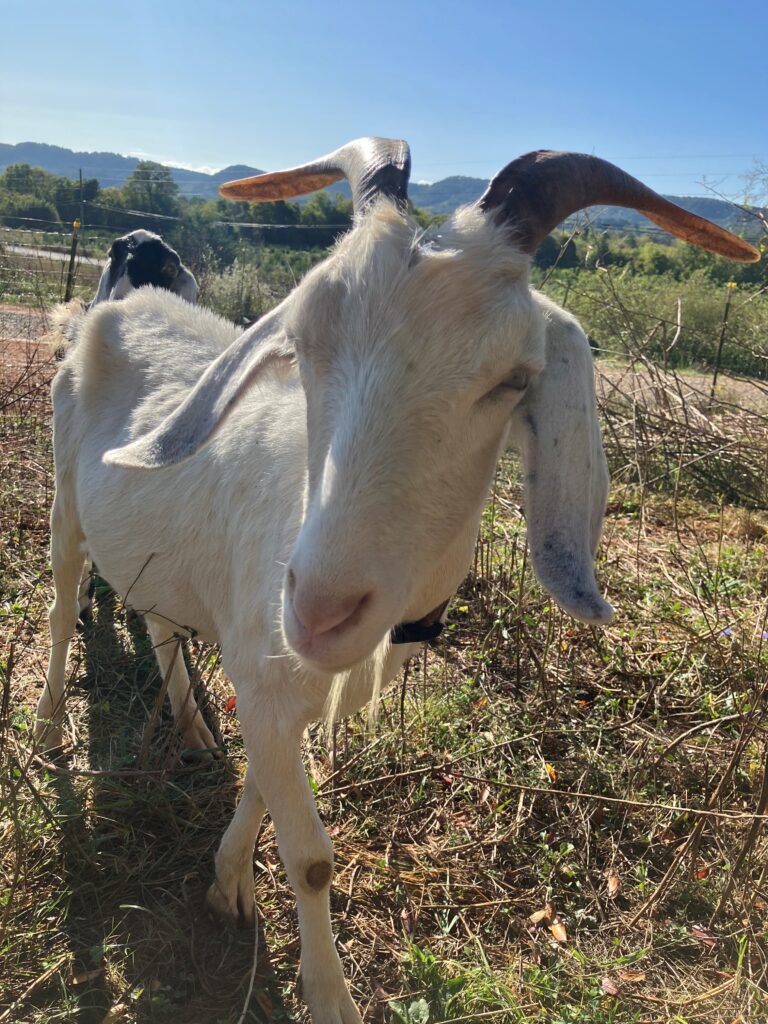 Sire: Unknown
Dam: Unknown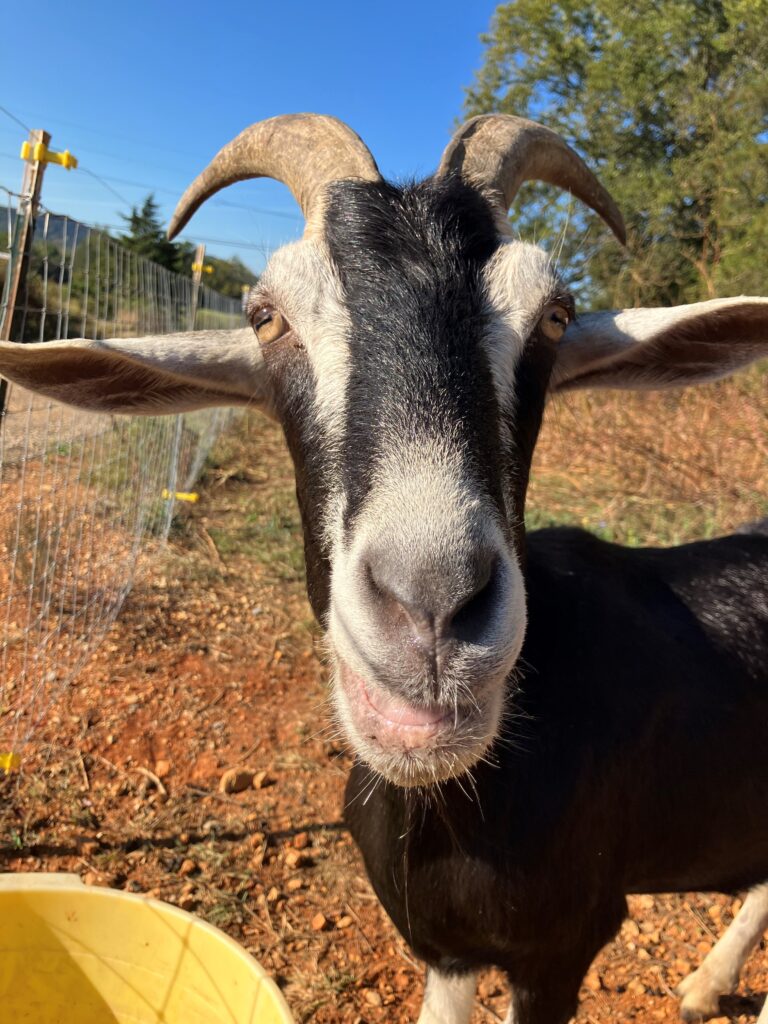 Sire: Unknown
Dam: Unknown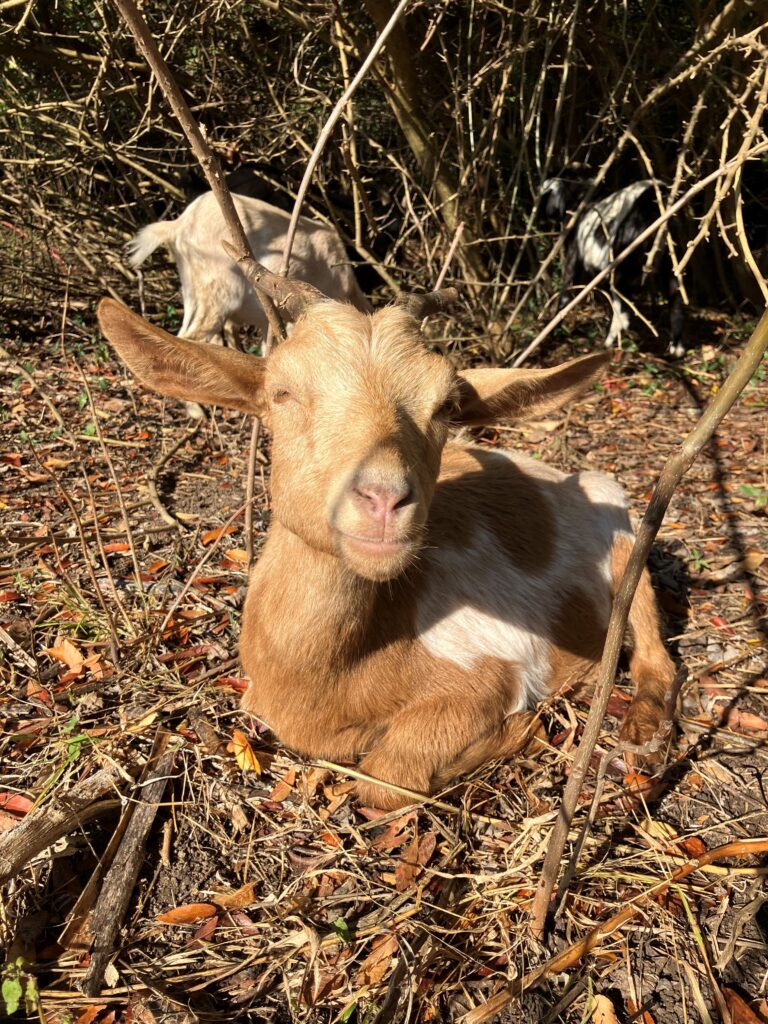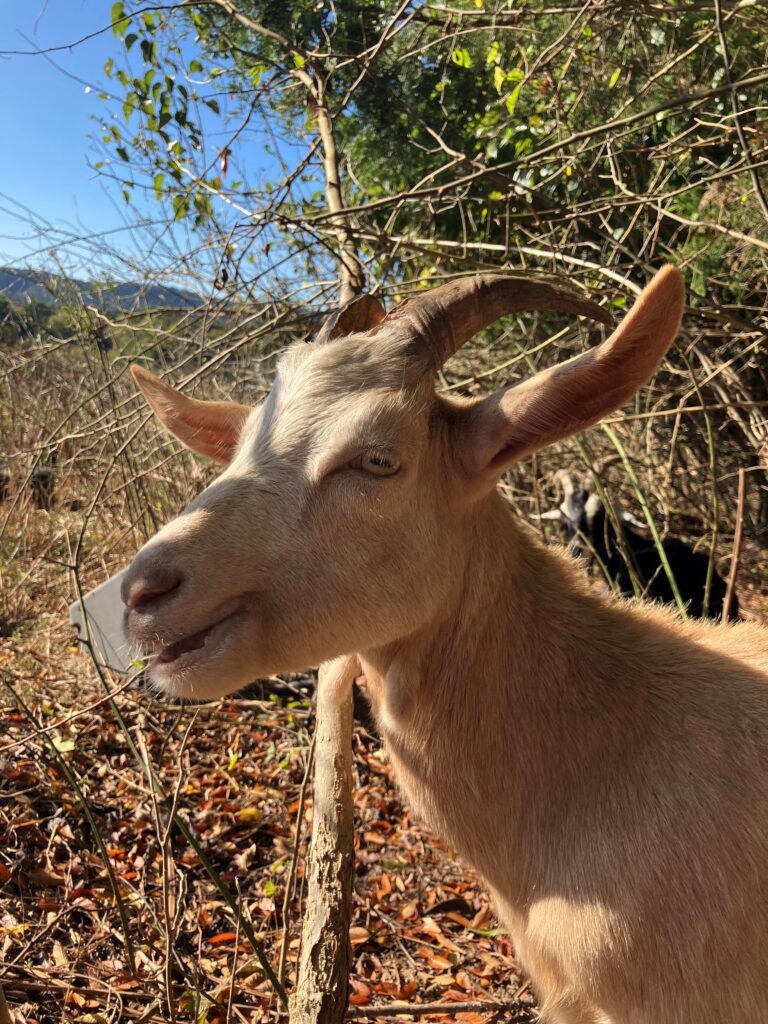 Sire: Unknown
Dam: Unknown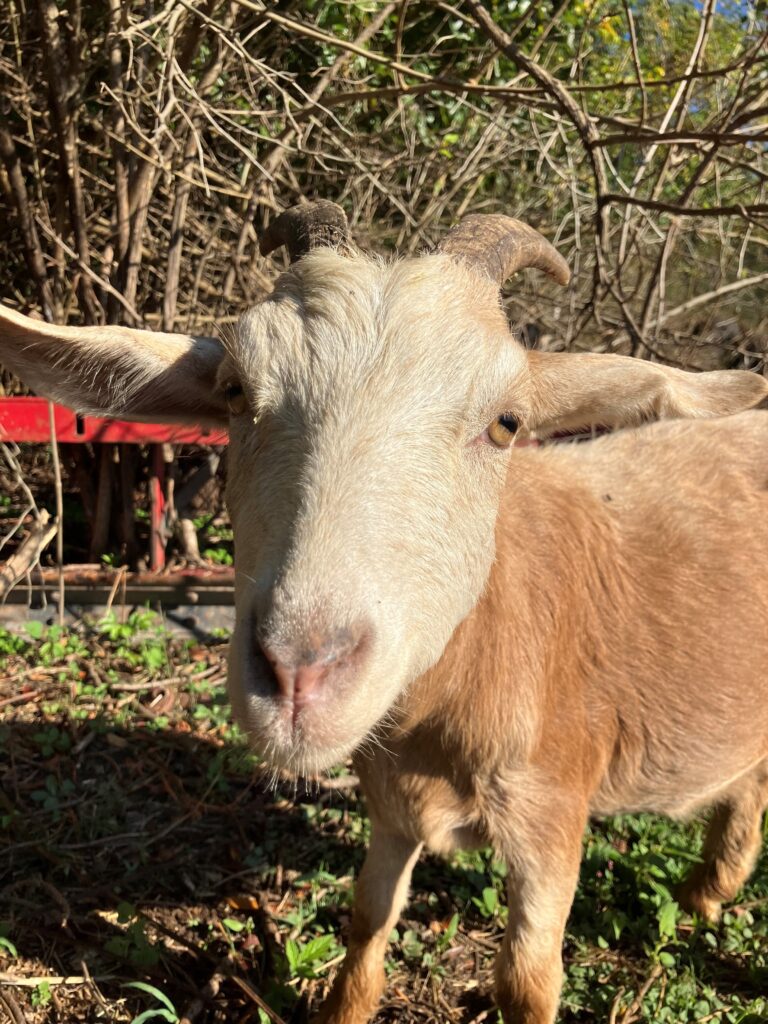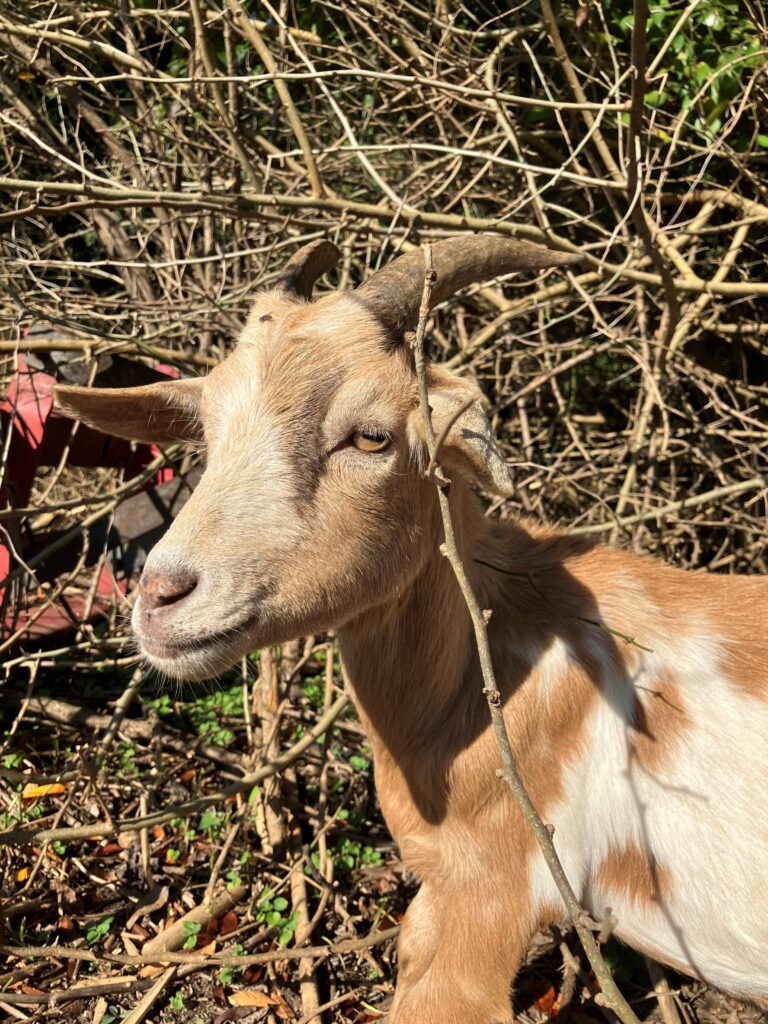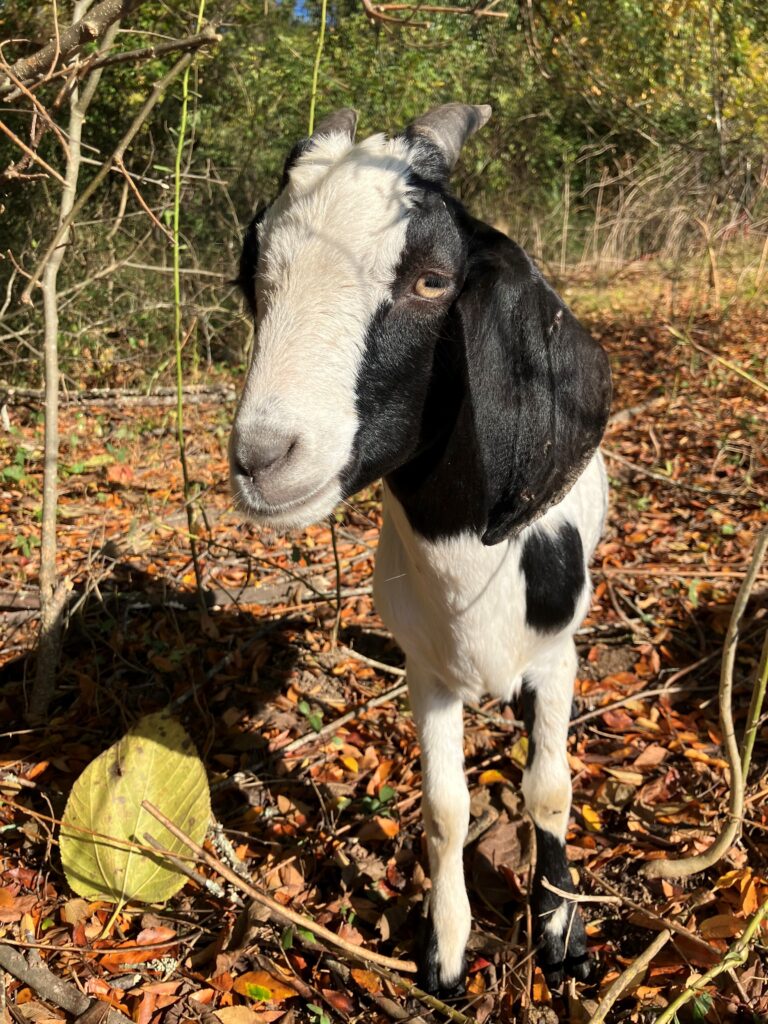 Sire: FERRIS
Dam: THE BG NANNY